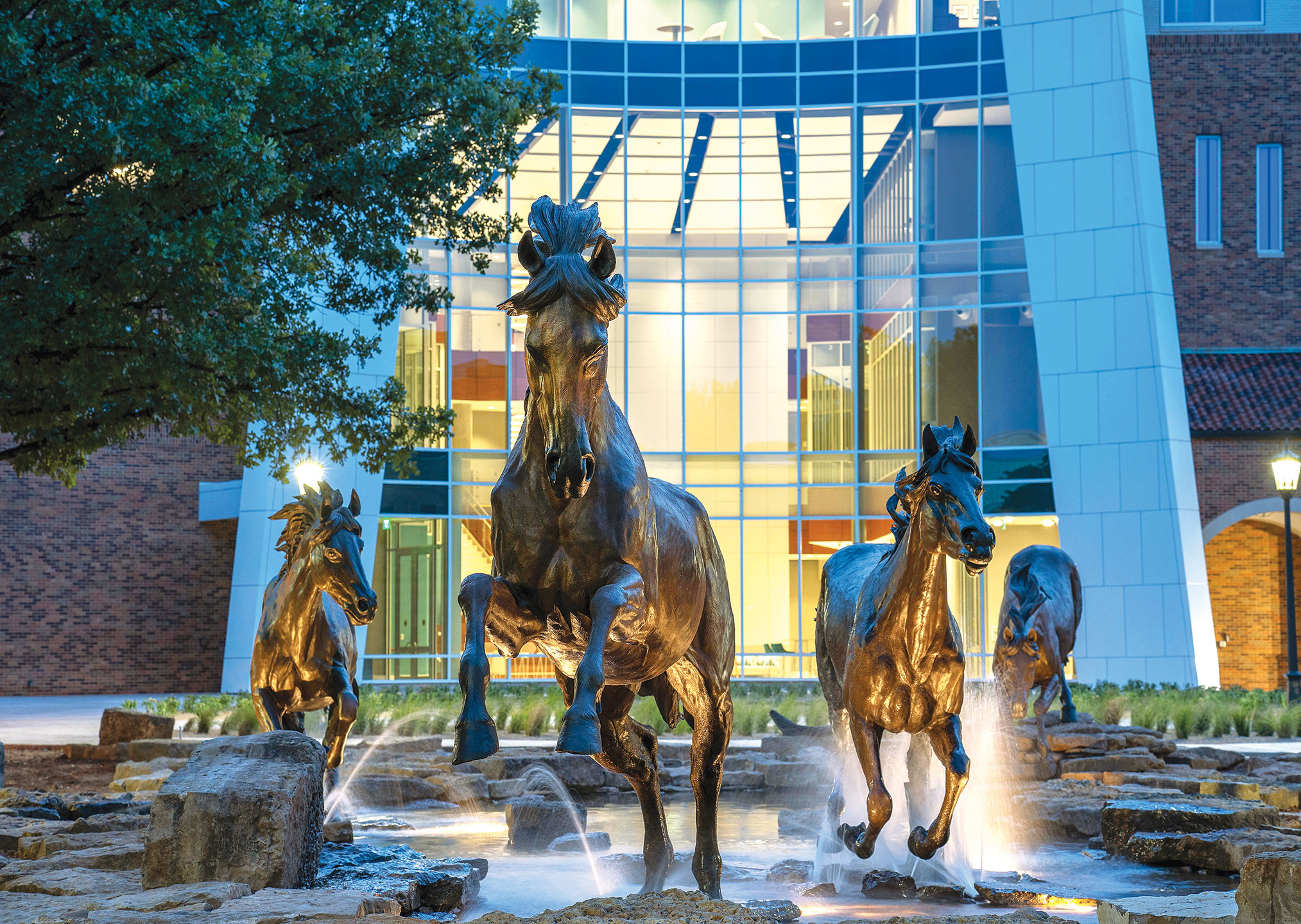 Course : Exceptional Individuals
Final Exam Day/Time

Wednesday, May 04, 2022

12:01 am - 11:59 pm
Course Description

A study of the etiology and concepts relating to exceptional individuals.




Course Objectives/Learning Outcomes/Course Competencies




Specific learning objectives for the course derive from the Pedagogy and Professional Responsibilities (EC-12), The Council for Exceptional Children Initial Preparation Standards, and the Texas SBEC standards/Test Frameworks. This course provides undergraduate students with a knowledge base of the environment in which they may serve as a teacher. Satisfactory completion of the course will document that students have demonstrated the ability to:

Identifies and designs instruction appropriate for all students: The Student:

1. understands student diversity and knows how to plan learning experiences and design assessments that are responsive to differences among students and that promote all students' learning.

a. Demonstrates knowledge of students with diverse personal and social characteristics (e.g., those related to ethnicity, gender, language background, exceptionality) and the significance of student diversity for teaching, learning and assessment. (TExES Pedagogy and Professional Responsibilities EC-12 Domain I, Competency 002A,)

b. Accepts and respects students with diverse backgrounds and needs. (TExES Pedagogy and Professional Responsibilities EC-12 Domain I, Competency 002B,)

c. Knows how to plan and adapt lessons to address students' varied backgrounds, skills, interests and learning needs, including the needs of English-language learners and students with disabilities. (TExES Pedagogy and Professional Responsibilities EC-12 Domain I, Competency 002E)

d. Understands cultural and socioeconomic differences (including differential access to technology) and knows how to plan instruction that is responsive to cultural and socioeconomic differences among students. (TExES Pedagogy and Professional Responsibilities EC-12 Domain I, Competency 002F)

e. Understands the instructional significance of varied student learning needs and preferences. (TExES Pedagogy and Professional Responsibilities EC-12 Domain I, Competency 002G)

2. Demonstrates how to create a classroom environment of respect and rapport that fosters a positive climate for learning, equity and excellence.

a. Explains how to Establish a classroom climate that emphasizes collaboration and supportive interactions, respect for diversity and individual differences and active engagement in learning by all students. (TExES Pedagogy and Professional Responsibilities EC-12 Domain 2, Competency 005B)

b. Uses a variety of means to convey high expectations for all students. (TExES Pedagogy and Professional Responsibilities EC-12 Domain 2, Competency 005E)

3. understands and applies principles and strategies for communicating effectively in varied teaching and learning contexts.

a. Communicates directions, explanations and procedures effectively and uses strategies for adjusting communication to enhance student understanding (e.g., by providing examples, simplifying complex ideas, using appropriate communication tools). (TExES Pedagogy and Professional Responsibilities EC-12 Domain 2, Competency 007C)

b. Practices effective communication techniques and interpersonal skills (including both verbal and nonverbal skills and electronic communication) for meeting specified goals in various contexts. (TExES Pedagogy and Professional Responsibilities EC-12 Domain 2, Competency 007D)

4. Demonstrates appropriate instruction that actively engages students in the learning process.

a. Applies criteria for evaluating the appropriateness of instructional activities, materials, resources and technologies for students with varied characteristics and needs. (TExES Pedagogy and Professional Responsibilities EC-12 Domain 2, Competency 008D)

b. Engages in continuous monitoring of instructional effectiveness. (TExES Pedagogy and Professional Responsibilities EC-12 Domain 2, Competency 008E)

5. understands and applies knowledge of ethnic, cultural, linguistic and socioeconomic diversity and the significance of individual diversity for evaluation, planning and instruction.

a. Demonstrate knowledge of issues related to the identification of disabilities in individuals from ethnically, culturally, linguistically and/or socioeconomically diverse backgrounds.

b. Recognize how the ethnic, cultural and environmental background of students and their families, including linguistic and socioeconomic diversity, may affect evaluation, planning and instruction.

c. Demonstrate awareness of issues related to the representation in special education of populations that are culturally and linguistically diverse.

2. understand and apply knowledge of professional practices, roles and responsibilities and the philosophical, legal and ethical foundations of evaluation related to special education.

a. Apply knowledge of state and federal laws, rules and regulations related to the roles and activities of the educational diagnostician, including the assessment and evaluation of individuals with educational needs.

b. Demonstrate knowledge of the rights and responsibilities of parents/guardians, schools, students, teachers and other professionals in relation to individual learning needs.

c. Know organizations and publications relevant to the field of educational diagnosis and demonstrates awareness of the importance of engaging in activities that foster professional competence and benefit individuals with exceptional learning needs, their families and/or colleagues.

3. Engaging in Professional Learning and Practice within Ethical Guidelines (CEC Initial Preparation Standard 1.0)

a. practice within ethical guidelines and legal policies and procedures. (CEC Initial Preparation Standard 1.0, component 1.1)

b. advocate for improved outcomes for individuals with exceptionalities and their families while addressing the unique needs of those with diverse social, cultural, and linguistic backgrounds. (CEC Initial Preparation Standard 1.2)

c. Candidates design and implement professional learning activities based on ongoing analysis of student learning; self-reflection; and professional standards, research, and contemporary practices. (CEC Initial Preparation Standard 1.3)

4. Supporting Social, Emotional, and Behavioral Growth (CEC Initial Preparation Standard 6.0)

a. Describes how to use a range of preventive and responsive practices documented as effective to support individuals' social, emotional, and educational well-being. (CEC Initial Preparation Standard 6.0, component 6.2)

b. Describes how to systematically use data from a variety of sources to identify the purpose or function served by problem behavior to plan, implement, and evaluate behavioral interventions and social skills programs, including generalization to other environments. (CEC Initial Preparation Standard 6.0, component 6.3)

5. Demonstrates how to Collaborate with Team Members (CEC Initial Preparation Standard 7.0)

utilize communication, group facilitation, and problem–solving strategies in a culturally responsive manner to lead effective meetings and share expertise and knowledge to build team capacity and jointly address students' instructional and behavioral needs. (CEC Initial Preparation Standard 7.0, Component 7.1)

Students must log on to the course D2L Page at least 2 times per week.

Extra Credit

I do not offer extra credit in this course.




Late Work

The official policy for this class is that NO late work is accepted. However, I do understand that life events can throw you a curve ball. Therefore, if you see that you will be having difficulty turning your work in by the deadline, you MUST contact me and I will determine what extension will be provided. Often it is an additional 5 days and there will be a late grade consequence. The consequence is that the best grade you can receive would be 70% of the maximum points (i.e. if an assignment is worth 10 points, the maximum grade you could receive is 7 points). If you do not submit the assignment by the extended time you will receive a 0 for the assignment.




Make-Up Work/Tests

Make-up work is determined on a case-by-case basis.

Note: You may not submit a paper for a grade in this class that already has been (or will be) submitted for a grade in another course, unless you obtain the explicit written permission of me and the other instructor involved in advance.

Plagiarism is the use of someone else's thoughts, words, ideas, or lines of argument in your own work without appropriate documentation (a parenthetical citation at the end and a listing in "Works Cited")-whether you use that material in a quote, paraphrase, or summary. It is a theft of intellectual property and will not be tolerated, whether intentional or not.

Student Honor Creed

As an MSU Student, I pledge not to lie, cheat, steal, or help anyone else do so."

As students at MSU, we recognize that any great society must be composed of empowered, responsible citizens. We also recognize universities play an important role in helping mold these responsible citizens. We believe students themselves play an important part in developing responsible citizenship by maintaining a community where integrity and honorable character are the norm, not the exception.

Thus, We, the Students of Midwestern State University, resolve to uphold the honor of the University by affirming our commitment to complete academic honesty. We resolve not only to be honest but also to hold our peers accountable for complete honesty in all university matters.

We consider it dishonest to ask for, give, or receive help in examinations or quizzes, to use any unauthorized material in examinations, or to present, as one's own, work or ideas which are not entirely one's own. We recognize that any instructor has the right to expect that all student work is honest, original work. We accept and acknowledge that responsibility for lying, cheating, stealing, plagiarism, and other forms of academic dishonesty fundamentally rests within each individual student.

We expect of ourselves academic integrity, personal professionalism, and ethical character. We appreciate steps taken by University officials to protect the honor of the University against any who would disgrace the MSU student body by violating the spirit of this creed.

Written and adopted by the 2002-2003 MSU Student Senate.

The Americans with Disabilities Act (ADA) is a federal anti-discrimination statute that provides comprehensive civil rights protection for persons with disabilities. Among other things, this legislation requires that all students with disabilities be guaranteed a learning environment that provides for reasonable accommodation of their disabilities. If you believe you have a disability requiring an accommodation, please contact the Disability Support Services in Room 168 of the Clark Student Center, (940) 397-4140.

The professor considers this classroom to be a place where you will be treated with respect as a human being - regardless of gender, race, ethnicity, national origin, religious affiliation, sexual orientation, political beliefs, age, or ability. Additionally, diversity of thought is appreciated and encouraged, provided you can agree to disagree. It is the professor's expectation that ALL students consider the classroom a safe environment.

All instructors in the Department have voicemail in their offices and MSUTexas e-mail addresses. Make sure you add your instructor's phone number and e-mail address to both email and cell phone lists of contacts.

All students seeking a Bachelor's degree from Midwestern State University must satisfy a writing proficiency requirement once they've 1) passed the 6 hours of Communication Core and 2) earned 60 hours. Students may meet this requirement in one of three ways: by passing the Writing Proficiency Exam, passing two Writing Intensive Courses (only one can be in the core), or passing English 2113. If you have any questions about the exam, visit the Writing Proficiency Office website at https://msutexas.edu/academics/wpr, or call 397-4131.

Senate Bill 11 passed by the 84th Texas Legislature allows licensed handgun holders to carry concealed handguns on campus, effective August 1, 2016. Areas excluded from concealed carry are appropriately marked, in accordance with state law. For more information regarding campus carry, please refer to the University's webpage at https://msutexas.edu/campus-carry/rules-policies.

If you have questions or concerns, please contact MSU Chief of Police Patrick Coggins at patrick.coggins@msutexas.edu.