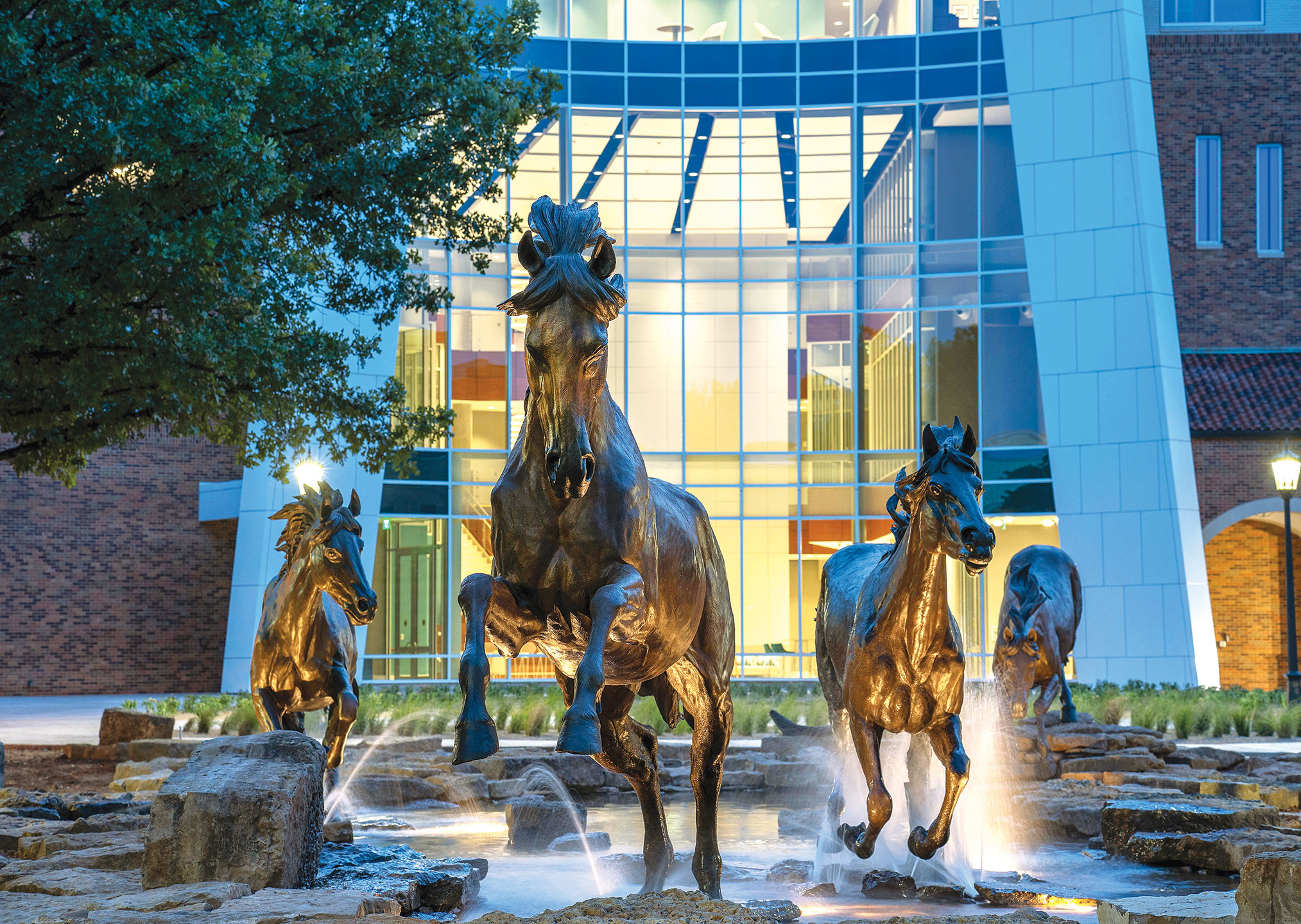 Course : Vocational-Motor Skills & Assistive Technology
Final Exam Day/Time

Thursday, July 01, 2021

12:00 am - 11:59 pm
Objectives The candidate will meet the following standards, competencies, and dispositions relating to special education assessment identified by the Texas Education Agency (TEA) required for certification as an educational diagnostician with an emphasis on competencies that address the vocational, motor, and assistive technology needs of candidates with disabilities.

Dispositions The special education faculty expects candidates to be reflective, culturally sensitive practitioners and leaders in the profession of education who practice within the Code of Ethics adopted by the CEC.

Special education professionals are committed to developing the highest educational and quality of life potential of individuals with exceptionalities.
Special education professionals promote and maintain a high level of competence and integrity in practicing their profession.
Special education professionals engage in professional activities which benefit individuals with exceptionalities, their families, other colleagues, candidates, or research subjects.
Special education professionals exercise objective professional judgment in the practice of their profession.
Special education professionals strive to advance their knowledge and skills regarding the education of individuals with exceptionalities.
Special education professionals work within the standards and policies of their profession.
Special education professionals seek to uphold and improve where necessary the laws, regulations, and policies governing the delivery of special education and related services and the practice of their profession.
Special education professionals do not condone or participate in unethical or illegal acts, nor violate professional standards adopted by the Delegate Assembly of CEC.
The Council for Exceptional Children. (1993). CEC Policy Manual, Section Three, part 2 (p. 4). Reston, VA: Author.

Conceptual Framework Overview

The outcomes for graduates of professional programs are based upon knowledge, skills, and dispositions in the following elements:

Learning Environment – Graduates of West College of Education (GWCOE) create challenging, supportive, and learner-centered environments in diverse settings
Individual Development - GWCOE demonstrate knowledge of individual differences in growth and development
Diverse Learners - GWCOE recognize the value and challenges of individual differences:
Reflection - GWCOE engage in individual and group reflection to improve practice.
Collaboration, Ethics, Relationships - GWCOE develop positive relationships, use collaborative processes, and behave ethically.
Communication - GWCOE communicate effectively both verbally and nonverbally through listening, speaking, reading, and writing.
Professional Development - GWCOE actively engage in continuous learning and professional development.
Strategies and Methods - GWCOE use a variety of instructional strategies aligned with content to actively engage diverse learners.
Content Knowledge - GWCOE demonstrate mastery of the content area(s) and remain current in their teaching fields.
Planning Process - GWCOE demonstrate effective planning as part of the instructional cycle.
Assessment - GWCOE demonstrate formative and summative techniques to plan, modify, and evaluate instruction.

Competencies/Standards:

TEA: http://ritter.tea.state.tx.us/sbecrules/tac/chapter239/ch239c.html

Domain I—Students with Disabilities

Competency 001

The educational diagnostician understands and applies knowledge of federal and state disability criteria and identification procedures for determining the presence of an educational need.

The beginning educational diagnostician:

• Recognizes and applies knowledge of the cognitive, academic, communicative, physical, social, and emotional characteristics of individuals with disabilities, including those with different levels of severity and with multiple disabilities.

Domain II—Assessment and Evaluation

Competency 003

The educational diagnostician understands and applies knowledge of student assessment and evaluation, program planning and instructional decision making.

The beginning educational diagnostician:

Demonstrates knowledge of the characteristics and needs of individual

students in relation to assessment and evaluation for their least restrictive

placement within a continuum of services.

Uses assessment and evaluation information to assist in identifying

realistic expectations for educationally relevant behavior (e.g., vocational,

functional, academic, social) in various settings.

Interprets and uses assessment and evaluation information to plan

individualized programs, make instructional decisions, and support

ongoing review.

Competency 004

The educational diagnostician selects and administers appropriate formal and informal assessments and evaluations.

The beginning educational diagnostician:

Applies knowledge of basic terminology and statistical concepts (e.g.,

standard error of measurement, mean, standard deviation) used in

assessment and evaluation.

Demonstrates knowledge of standards for test norming, reliability, and

validity; procedures used in standardizing instruments; and sources of

measurement error.

Demonstrates knowledge of how to select and use assessment and

evaluation materials based on technical quality and individual student

needs (e.g., communication, physical and other disabilities).

Applies knowledge of methods used for academic and nonacademic

assessments (e.g., vocational, developmental, assistive technology, motor skills).

Competency 005

The educational diagnostician applies skills for interpreting formal and informal assessments and evaluations.

The beginning educational diagnostician:

• Analyzes the uses and limitations of various types of formal and informal

assessment and evaluation data.

Applies skills for evaluating and interpreting information derived from formal and informal instruments and procedures in the areas of cognitive ability, adaptive behavior, and academic skills.
Recognizes when a student needs further assessment and/or evaluation, including that conducted by other professionals, in specific areas (e.g., language, physical skills, social/emotional behavior, assistive technology needs).
Uses assessment and evaluation results to determine a student's needs in various curricular areas and to make recommendations for intervention, instruction, and transition planning.
Recognizes the need to monitor the progress of individuals with disabilities.

Domain III—Curriculum and Instruction

Competency 006

The educational diagnostician understands appropriate curricula and instructional strategies for students with disabilities.

The beginning educational diagnostician:

Demonstrates knowledge of curricula for the development of motor,

cognitive, academic, social, language affective, career, and functional

skills for students with disabilities.

Demonstrates knowledge of individualized assessment strategies for

instruction (e.g., authentic assessment, contextual assessment,

curriculum-based assessment).

Demonstrates knowledge of a variety of instructional strategies,

technology tools, and curriculum materials to address the individual needs and varied learning styles of students with disabilities within the continuum of services.

Applies knowledge of functional skills instruction for transitioning across environments (e.g., preschools to elementary school, school to work) and the supports needed for transition and integration into various program placements.

Competency 007

The educational diagnostician understands the use of appropriate assessment, evaluation, planning, and instructional strategies for developing students' behavioral and social skills.

The beginning educational diagnostician:

Demonstrates knowledge of social skills needed for school, home,

community, and work environments.

Applies knowledge of key concepts in behavior intervention (e.g., least

intrusive intervention within the learning environment, reasonable

The Instructor reserves the right to modify the course content and sequence. 4

expectations for social behavior, social skills curricula, and cognitive behavioral strategies.

Domain IV—Foundations and professional Roles and Responsibilities

Competency 008

The educational diagnostician understands and applies knowledge of professional practices, roles, and responsibilities and the philosophical, legal, and ethical foundations of evaluation related to special education.

The beginning educational diagnostician:

Applies knowledge of state and federal laws, rules, and regulations related to the roles and activities of the educational diagnostician, including the assessment and evaluation of individuals with exceptional needs.
Knows the organizations and publications relevant to the field of educational diagnosis, and demonstrates awareness of the importance of engaging in activities that foster professional competence and benefit individuals with exceptional learning needs, their families, and/or colleagues.




Note: You may not submit a paper for a grade in this class that already has been (or will be) submitted for a grade in another course, unless you obtain the explicit written permission of me and the other instructor involved in advance.

Plagiarism is the use of someone else's thoughts, words, ideas, or lines of argument in your own work without appropriate documentation (a parenthetical citation at the end and a listing in "Works Cited")-whether you use that material in a quote, paraphrase, or summary. It is a theft of intellectual property and will not be tolerated, whether intentional or not.

Student Honor Creed

As an MSU Student, I pledge not to lie, cheat, steal, or help anyone else do so."

As students at MSU, we recognize that any great society must be composed of empowered, responsible citizens. We also recognize universities play an important role in helping mold these responsible citizens. We believe students themselves play an important part in developing responsible citizenship by maintaining a community where integrity and honorable character are the norm, not the exception.

Thus, We, the Students of Midwestern State University, resolve to uphold the honor of the University by affirming our commitment to complete academic honesty. We resolve not only to be honest but also to hold our peers accountable for complete honesty in all university matters.

We consider it dishonest to ask for, give, or receive help in examinations or quizzes, to use any unauthorized material in examinations, or to present, as one's own, work or ideas which are not entirely one's own. We recognize that any instructor has the right to expect that all student work is honest, original work. We accept and acknowledge that responsibility for lying, cheating, stealing, plagiarism, and other forms of academic dishonesty fundamentally rests within each individual student.

We expect of ourselves academic integrity, personal professionalism, and ethical character. We appreciate steps taken by University officials to protect the honor of the University against any who would disgrace the MSU student body by violating the spirit of this creed.

Written and adopted by the 2002-2003 MSU Student Senate.

The Americans with Disabilities Act (ADA) is a federal anti-discrimination statute that provides comprehensive civil rights protection for persons with disabilities. Among other things, this legislation requires that all students with disabilities be guaranteed a learning environment that provides for reasonable accommodation of their disabilities. If you believe you have a disability requiring an accommodation, please contact the Disability Support Services in Room 168 of the Clark Student Center, (940) 397-4140.

The professor considers this classroom to be a place where you will be treated with respect as a human being - regardless of gender, race, ethnicity, national origin, religious affiliation, sexual orientation, political beliefs, age, or ability. Additionally, diversity of thought is appreciated and encouraged, provided you can agree to disagree. It is the professor's expectation that ALL students consider the classroom a safe environment.

All instructors in the Department have voicemail in their offices and MSUTexas e-mail addresses. Make sure you add your instructor's phone number and e-mail address to both email and cell phone lists of contacts.

All students seeking a Bachelor's degree from Midwestern State University must satisfy a writing proficiency requirement once they've 1) passed the 6 hours of Communication Core and 2) earned 60 hours. Students may meet this requirement in one of three ways: by passing the Writing Proficiency Exam, passing two Writing Intensive Courses (only one can be in the core), or passing English 2113. If you have any questions about the exam, visit the Writing Proficiency Office website at https://msutexas.edu/academics/wpr, or call 397-4131.

Senate Bill 11 passed by the 84th Texas Legislature allows licensed handgun holders to carry concealed handguns on campus, effective August 1, 2016. Areas excluded from concealed carry are appropriately marked, in accordance with state law. For more information regarding campus carry, please refer to the University's webpage at https://msutexas.edu/campus-carry/rules-policies.

If you have questions or concerns, please contact MSU Chief of Police Patrick Coggins at patrick.coggins@msutexas.edu.