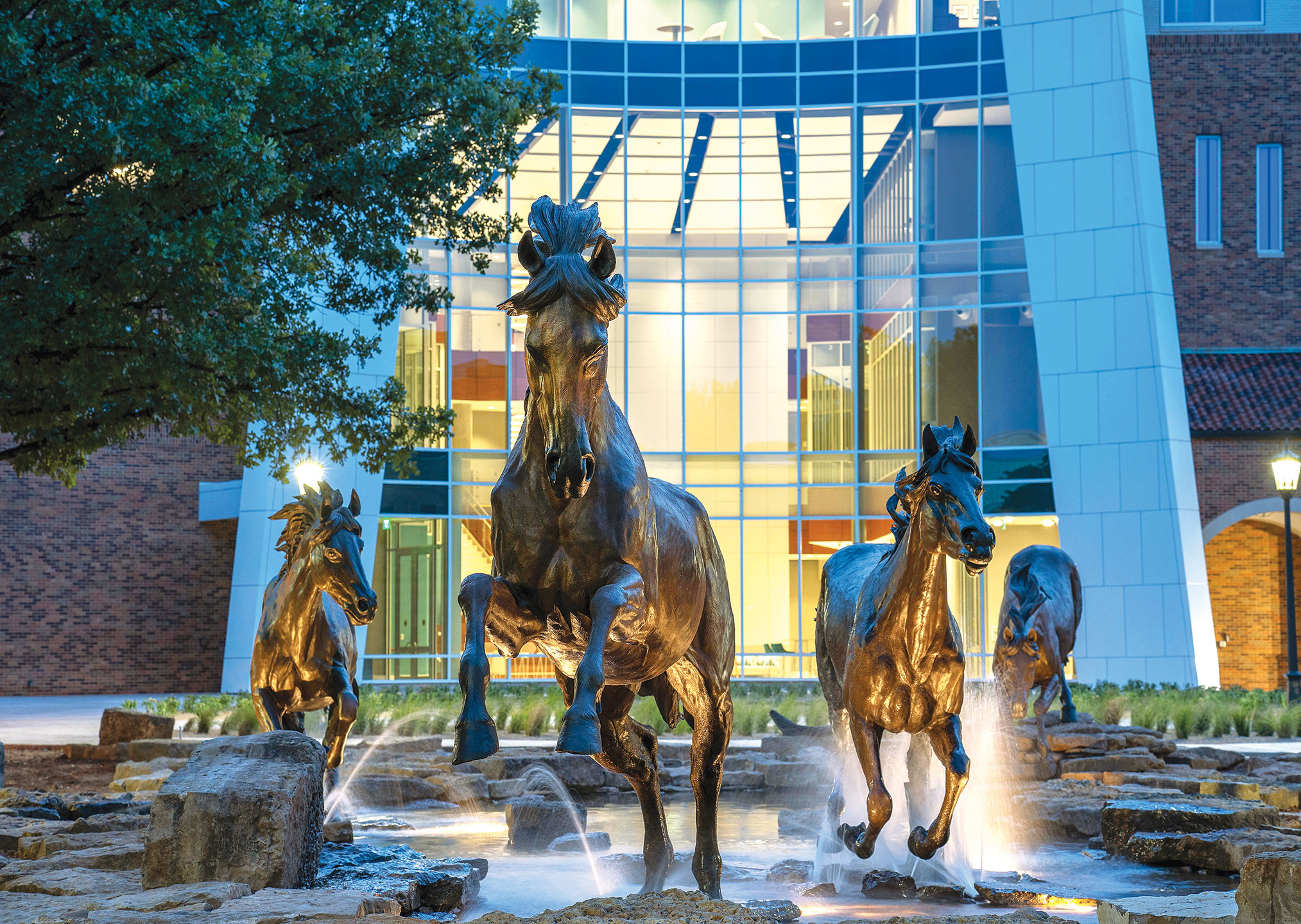 Course : School Law and Personnel
Student Learning Objectives

At the conclusion of this course, students will:




1. Understand local, state, and federal laws.




2. Recognize key education-related provisions of the U.S. Constitution, federal statutes, Texas Constitution and statutes, including provisions of the Texas Education Code.




3. Learn key court rulings that establish school law parameters at the campus level.




4. Understand how Board policies and administrative regulations/directives translate the law into real work requirements and application.




5. Develop a rudimentary knowledge of basic legal terminology and the court system so administrators can decipher legal materials and effectively participate in basic school law-related discussions, workshops, and conferences.




EXPECTATIONS




Learning Effort




Regular online participation is required. Please monitor your email account at least every 24 hours in order to maintain contact with your instructor. Please attend to discussion posts in a timely manner. Professional dialogue opportunities and active participation are part of this class and will be considered part of the grade.




Reading and Presentation




This course requires a great deal of reading. The summary of case law in American Public School Law and The Educator's Guide are great resources. Students are encouraged to use a variety of presentation methods as part of the briefing that are to be shared via D2L or Flipgrid.

Course Standards and Examination Domains/Competencies

All Midwestern State University Education Leadership courses are developed according to the TAC Principal Standards §241.15. These standards frame the required course knowledge and skills to develop the competencies required for highly effective instructional leaders in today's schools.




Texas Administrative Code (TAC) Chapter 241, RULE §241.15

(Link: TAC Chapter 241. Principal Certificate)




EDLE Competency 006: *Invest and manage time to prioritize the development, support, and supervision of the staff to maximize student outcomes.




EDLE Competency 006: *Create leadership opportunities, define roles, and delegate responsibilities to effective staff and administrators to support campus goal attainment.

EDLE Competency 006: *Implement effective, appropriate, and legal strategies for the recruitment, screening, hiring, assignment, induction, development, evaluation, promotion, retention, discipline, and dismissal of campus staff.

EDLE Competency 010: *Applies local, state, and federal laws and policies to support sound decisions while considering implications related to all school operations and programs (e.g., student services, food services, health services, and transportation).

EDLE Competency 011: Implements policies and procedures that require all campus personnel to comply with the Educators' Code of Ethics (TAC Chapter 247).




EDLE Competency 011: Models and promotes the highest standard of conduct, ethical principles, and integrity in decision-making, actions, and behaviors.

EDLE Competency 011: *Applies legal guidelines (e.g., in relation to students with disabilities, bilingual education, confidentiality, and discrimination) to protect the rights of students and staff and to improve learning opportunities.

Note: Asterisk and bolded standards represent critical knowledge and skills required for school leadership; thereby, will be assessed more frequently on Principal as Instructional Leader TExES 268.




National Educational Leadership Preparation Standards

NELP 2.2: Understand and demonstrate the capacity to evaluate, communicate about, and advocate for ethical and legal decisions.

NELP 5.3: Understand and demonstrate the capacity to communicate through oral, written, and digital means within the larger organizational, community, and political contexts when advocating for the needs of their school and community.

NELP 6.3: Reflectively evaluate, communicate about, and implement laws, rights, policies, and regulations to promote student and adult success and well-being.




NELP 7.1: Collaboratively develop the school's professional capacity through engagement in recruiting, selecting, and hiring staff




NELP 7.2: Engage staff in a collaborative professional culture designed to promote school improvement, teacher retention, and the success and well-being of each student and adult in the school.




Work should be turned in on the designated due date. This is especially important for discussion posts. If an emergency arises and you need additional time on an assignment that does not involve the participation of your peers, please reach out to Dr. Robles to make arrangements. Please note, points may be deducted.

All assignments must be submitted to the assignment page for this course in D2L or assigned third party software. A minimum of 5 points will be deducted for assignments not submitted through D2L or the assigned third party software.




Work should be turned in on the designated due date. This is especially important for discussion posts. If an emergency arises and you need additional time on an assignment that does not involve the participation of your peers, please reach out to Dr. Robles to make arrangements. Please note, points may be deducted.

Note: You may not submit a paper for a grade in this class that already has been (or will be) submitted for a grade in another course, unless you obtain the explicit written permission of me and the other instructor involved in advance.

Plagiarism is the use of someone else's thoughts, words, ideas, or lines of argument in your own work without appropriate documentation (a parenthetical citation at the end and a listing in "Works Cited")-whether you use that material in a quote, paraphrase, or summary. It is a theft of intellectual property and will not be tolerated, whether intentional or not.

Student Honor Creed

As an MSU Student, I pledge not to lie, cheat, steal, or help anyone else do so."

As students at MSU, we recognize that any great society must be composed of empowered, responsible citizens. We also recognize universities play an important role in helping mold these responsible citizens. We believe students themselves play an important part in developing responsible citizenship by maintaining a community where integrity and honorable character are the norm, not the exception.

Thus, We, the Students of Midwestern State University, resolve to uphold the honor of the University by affirming our commitment to complete academic honesty. We resolve not only to be honest but also to hold our peers accountable for complete honesty in all university matters.

We consider it dishonest to ask for, give, or receive help in examinations or quizzes, to use any unauthorized material in examinations, or to present, as one's own, work or ideas which are not entirely one's own. We recognize that any instructor has the right to expect that all student work is honest, original work. We accept and acknowledge that responsibility for lying, cheating, stealing, plagiarism, and other forms of academic dishonesty fundamentally rests within each individual student.

We expect of ourselves academic integrity, personal professionalism, and ethical character. We appreciate steps taken by University officials to protect the honor of the University against any who would disgrace the MSU student body by violating the spirit of this creed.

Written and adopted by the 2002-2003 MSU Student Senate.

The Americans with Disabilities Act (ADA) is a federal anti-discrimination statute that provides comprehensive civil rights protection for persons with disabilities. Among other things, this legislation requires that all students with disabilities be guaranteed a learning environment that provides for reasonable accommodation of their disabilities. If you believe you have a disability requiring an accommodation, please contact the Disability Support Services in Room 168 of the Clark Student Center, (940) 397-4140.

The professor considers this classroom to be a place where you will be treated with respect as a human being - regardless of gender, race, ethnicity, national origin, religious affiliation, sexual orientation, political beliefs, age, or ability. Additionally, diversity of thought is appreciated and encouraged, provided you can agree to disagree. It is the professor's expectation that ALL students consider the classroom a safe environment.

All instructors in the Department have voicemail in their offices and MSUTexas e-mail addresses. Make sure you add your instructor's phone number and e-mail address to both email and cell phone lists of contacts.

All students seeking a Bachelor's degree from Midwestern State University must satisfy a writing proficiency requirement once they've 1) passed the 6 hours of Communication Core and 2) earned 60 hours. Students may meet this requirement in one of three ways: by passing the Writing Proficiency Exam, passing two Writing Intensive Courses (only one can be in the core), or passing English 2113. If you have any questions about the exam, visit the Writing Proficiency Office website at https://msutexas.edu/academics/wpr, or call 397-4131.

Senate Bill 11 passed by the 84th Texas Legislature allows licensed handgun holders to carry concealed handguns on campus, effective August 1, 2016. Areas excluded from concealed carry are appropriately marked, in accordance with state law. For more information regarding campus carry, please refer to the University's webpage at https://msutexas.edu/campus-carry/rules-policies.

If you have questions or concerns, please contact MSU Chief of Police at police@msutexas.edu.